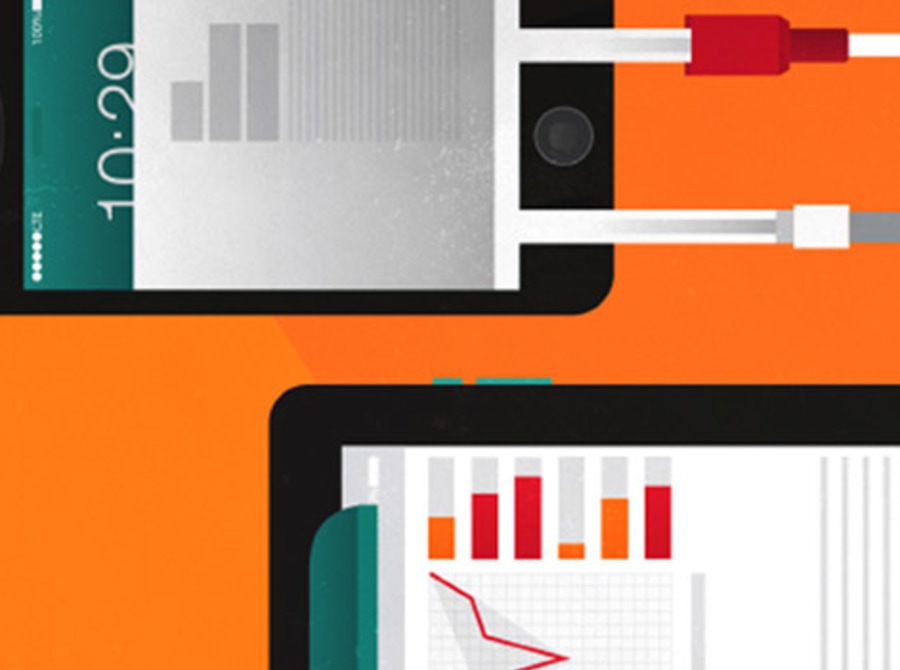 Services Insights
Unlocking digital health: Opportunities for the mobile value chain
Mobile value chain revenues in the US grew 10 percent per annum from 2009 to 2014, and profits rose by as much as 15 percent.1 The year 2015 is expected to see 3 percent growth in revenues and 6 percent growth in profits. While the industry has performed well, it is also the case that pricing pressure and the need for capital expenditure are growing among carriers—and competition among original equipment manufacturers (OEMs) also appears poised to intensify. This paper will argue that opportunities for mobile carriers lie in new business models—monetizing consumer data and facilitating offline transactions—and new markets—specifically harvesting value from the "Internet of Things." Special attention will be given to opportunities created in the digital health space.
Opportunities for mobile to expand into adjacent industries
The mobile industry has long sought growth in adjacent sectors, where core products and services are quite different but opportunities exist to facilitate their delivery. To date, these efforts have had limited success, but several of these adjacencies are crossing an inflection point as mobility solutions advance and consumer adoption increases.
Making money from consumer data. Wireless value chain players have touted mobile advertising for some time. Recently, however, the industry has reached a tipping point—so much so, that doubling last year's estimates for 2017 mobile ad spending would represent a more accurate forecast, as the industry begins to find solutions for some of the issues that have held growth at bay.2 The proliferation of platform user identifications, for example, provides a solution to the lack of user-level targeting, while innovations such as Google Wallet and Facebook Audience Network may help companies attribute consumer behaviors on a cross-platform basis. The industry has yet to find solutions to the scale and format requirements for native ads, but this should not impede what appears to be a trajectory of solid growth.
Enabling real-world transactions. By facilitating offline transactions in a variety of consumerfacing industries, mobile value chain players can generate significant value. The following four adjacent industries exhibit either strong investor support for mobile plays or already have strong links to the mobile value chain: ƒƒ
Retail: 40 percent of consumers now use smartphones for in-store research.3 ƒƒ
Banking: mobile banking is on track to surpass online banking by the end of 2015.4
Travel: mobile bookings will comprise 35 percent of the industry total in 2016.
Healthcare: digital healthcare attracted $4.2 billion in venture capital funding in 2014 alone (up 125 percent over 2013).5
Exploiting the Internet of Things. Tablet and smartphone markets are on track to expand 1.1 and 1.3 times respectively by 2018, and the number of connected devices associated with the Internet of Things (IOT) will likely quadruple. The value created by this expansion will reach into the hundreds of billions of dollars by 2018. The growth will impact many sectors but none as much as health and medical devices. Even from the relatively narrow perspective of select B2B and B2C applications, this market is expected to increase sevenfold and contribute between $600 billion and $800 billion in global value.
Unlike the traditional mobile value chain—where most of the value follows devices and connectivity while apps and services make small contributions—the value chain for IOT turns that model on its head. The traditional value chain relies on connectivity and devices for an estimated 80 to 90 percent of total profits. Apps and services make up the difference. In the IOT value chain, apps and services will likely drive 70 percent of profits, with only 30 percent being attributed to connectivity and devices. To prosper in this new environment, US mobile value chain players will need new capabilities, new partnerships, and new ways of working.
This article originally appeared on McKinsey's Telecom, Media, & High Tech Extranet
The mobile value chain is defined as the ecosystem formed by components manufacturers, network infrastructure providers, device manufacturers, carriers, and apps and services players. Figures include only mobile-related activities from these players. 

See McKinsey Global Media Report 2013-2014. 

McKinsey 2014 US iConsumer research panel. 

Projections based on McKinsey Consumer Financial Life Survey 2013.

Rock Health 2015.   
---