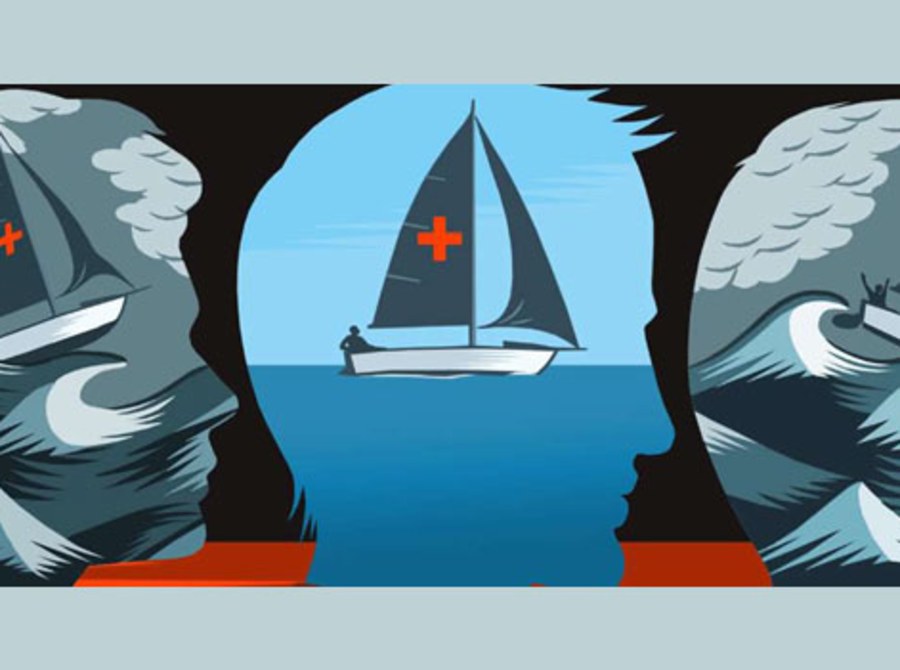 Payer insights
The role of emotions in buying health insurance
More than 140 million Americans currently have discretion over health insurance purchases, representing a total of $785 billion in premiums or premium equivalents. Yet most are unable to revisit their current insurance status. A combination of economic anxiety, confusing insurance products, and inadequate distribution is leading to consumer paralysis. Moreover, our research suggests that millions would fail to make rational economic choices even if they understood their options better. Unlike employers that purchase health insurance for their workers, consumers approach this issue by factoring in much more than expense management. More specifically, consumers' purchasing decisions are often emotionally based, as they are seeking peace of mind in their choices.
Despite rising concern and stated willingness to purchase health insurance products (up 11 percentage points since the survey we conducted in 2007), sales have not kept pace with demand—in fact they have remained steady while the amount of shopping has increased. Forty-one percent of retail health consumers report actively shopping, a proportion that has been growing rapidly. And no wonder: the number of people with health-related financial concerns has increased by more than ten percentage points, making consumers more willing to consider new trade-offs to protect themselves against health care financing exposure. For Americans, health coverage is the second-highest concern, after day-to-day living expenses.
What is preventing health insurers from effectively addressing this pent-up demand? Our research suggests that a primary barrier is their belief that consumers make economically rational decisions about health benefits. It's a misguided view. Faced with more choice, complexity, and financial exposure for their health care in an increasingly uncertain world, what consumers are really seeking is peace of mind.
If industry participants are to convert concern into increased sales—and win in the market—they must address these emotional concerns directly. That, however, will require a flexible approach and a new mind-set, which must be embraced across the entire organization. But the benefits are clear. We estimate that closing the gap between consumer needs and product purchase could increase health insurance revenues by as much as $200 billion. What's more, our research shows that high-performing health insurers convert three times more consumers into purchasers than lower-performing ones do. Insurers that focus on the following five areas will have a better chance of meeting the true needs of health care consumers.
This originally appeared in McKinsey Quarterly
---