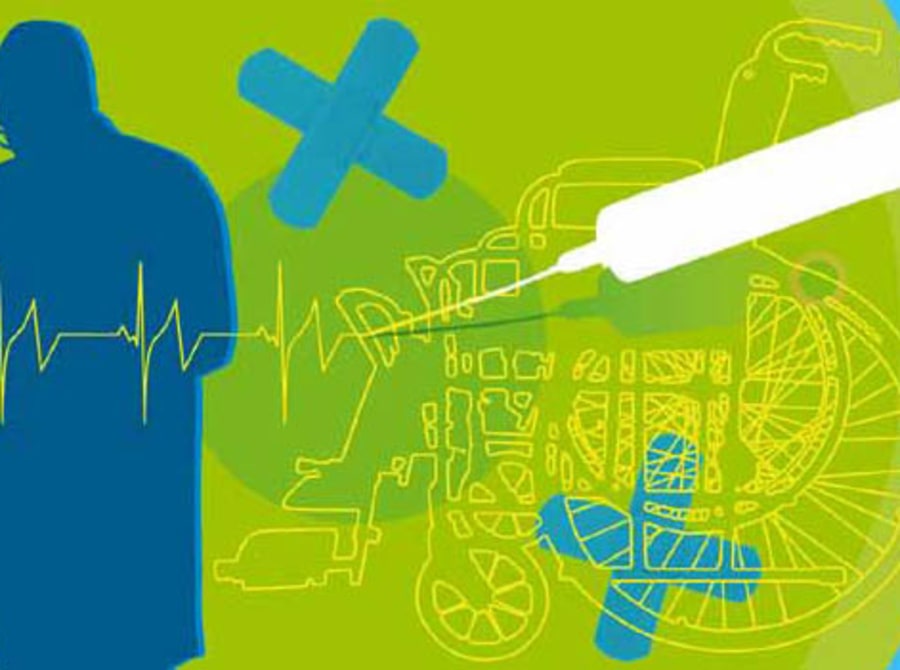 Payer insights
The new IT landscape for health insurers
Periodically, a dramatic change in an industry enables CIOs to step up and play a decisive role in corporate affairs. We see such a seismic shift in the US health insurance industry, which faces the most sweeping changes in its half-century history. The ranks of the health care payers comprise more than 350 companies, with combined revenues of $500 billion and combined IT spending of $13 billion annually. These businesses range from statewide organizations, such as some of the Blue Cross and Blue Shield companies, to multistate companies, such as Aetna and Cigna.
Three mandates that will drive change
Three principal regulatory currents are producing the impending change: the recently passed federal health care reform bill, new health care IT mandates from last year's US stimulus package, and ICD-10, a long-overdue expansion of coding standards for the exchange of health care data across payers and providers. Each of these forces will alter the way health care payers deliver services to patients and process the large flows of payments at the heart of the business. IT systems are central to both. Across the industry, most of the payers' IT functions are not fully prepared to assume the enormous challenges posed by the required changes. Payers face stark choices. They can make major investments to upgrade systems in order, to meet the new requirements, or consider new operating models based on strategic partnerships utilizing other companies' IT capabilities. How payers choose to address these questions will determine not only the success of individual companies but also the shape of the entire industry as it faces disruptive regulatory change. Health care reform The Patient Protection and Affordable Care Act became law on March 23, 2010. Some of its provisions will be implemented within the first 12 months of enactment, and others will be phased in through 2014. The legislation anticipates 30 million new individuals will join insurance rolls, while an additional 100 million will be shifting policies. The law will usher in a fundamental change to the industry's business model. Today, payers mostly follow a business-to-business model: 90 percent of all private policies are paid for by employers that negotiate prices and terms of coverage. The recent legislation mandates new insurance exchanges, subsidies, and tax credits that will lead millions of consumers to contract directly with the health insurance payers. These companies will need to develop new consumermarketing capabilities and consumer IT on a large scale—for instance, advanced Web capabilities, insurance exchange connectors, and customerrelationship- management (CRM) systems. The new legislation also mandates dramatic changes to risk pooling and pricing. Going forward, all individuals will be able to purchase policies regardless of previous medical conditions, and the variability in pricing among policies has been severely restricted. All of a payer's pricing- and risk-management systems will need to be redesigned. Successful payers will also have to provide products that appeal to previously uninsured healthy young adults, on the one hand, and to many more chronically ill individuals, on the other. At present, many payers have little expertise in the market segmentation and targeted marketing they will need. Similarly, they have little experience matching pricing to risk in these broad new markets. Both requirements will call for new consumer-marketing and consumer IT capabilities similar to those that successful credit card companies use.
US stimulus funding
In 2009, the US Congress passed the American Recovery and Reinvestment Act (ARRA), which contains special provisions for health care IT. The goal, in the words of President Obama, was to "make sure that every doctor's office and hospital in this country is using cutting-edge technology and electronic health records, so that we can cut red tape, prevent medical mistakes, and help save billions of dollars each year."1 Starting in 2011, the ARRA will provide $37 billion to hospitals and physicians making "meaningful use" of electronic health records, with penalties for those failing to do so by 2015.2 To improve the performance of health care IT, the act targets $9.4 billion for areas such as telemedicine, data sharing, and broadband technology. An additional $2 billion is available to help build an infrastructure that provides for the ready exchange of electronic health records among the providers' systems. Additional funding covers research on the effectiveness of treatments. The while the costs of adopting ICD-10 are significant, the potential regulatory penalties for failing to adopt will make it a necessity.
Payer IT falls short in a number of key areas
To address these changes, CIOs will need to transform more than 90 percent of a typical payer's IT architecture and to help other executives make the corresponding changes in their business processes. We have indentified five core areas where improvements will be necessary.
This originally appeared in McKinsey on Business Technology
President-elect Barak Obama radio address on the economy, December 6, 2008.
On July 13, 2010, the Centers for Medicare & Medicaid Services (CMS) and the Office of the National Coordinator for Health IT (ONC) issued the final regulation for meaningful use of electronic health records. To qualify for government funds, hospital and physicians will need to demonstrate the achievement of a set of core objectives and select five items from a separate menu of additional important activities to implement by the end of 2012.
---