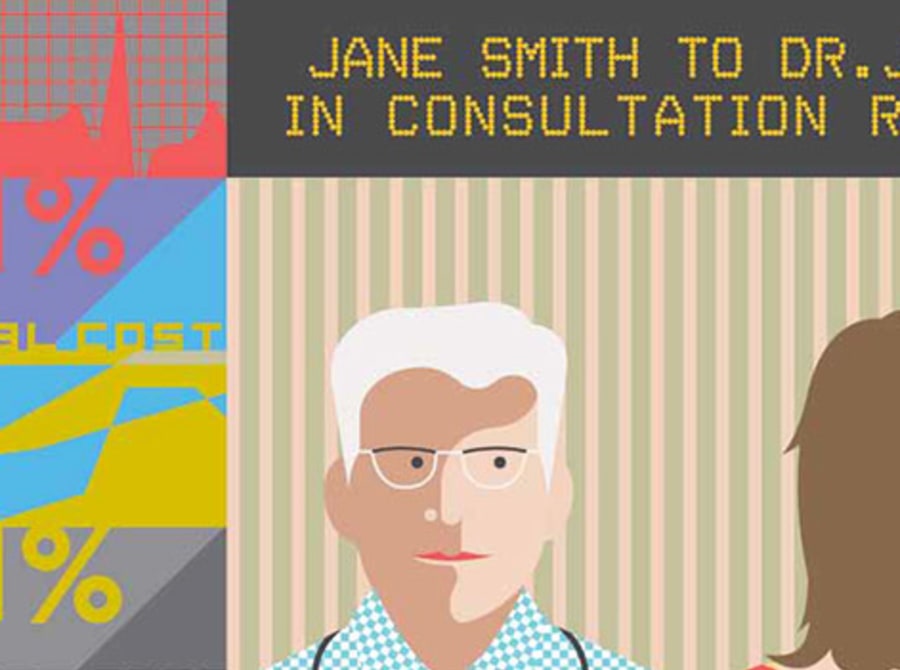 Provider insights
How to improve clinical behavior in primary care
Primary care is pivotal to any health system. Primary care physicians are the providers most patients see first when they have a health problem, and the ones they see most often. In the United Kingdom, for example, 70 percent of all interactions patients have with the health system are with general practitioners (GPs).1 Furthermore, in most health systems primary care physicians are responsible for coordinating each patient's care (often, this includes not only specialist and hospital care, but also community care, rehabilitative services, and social services).
Primary care can deliver significant value if done well. Effective primary care—defined as comprehensive care for most health needs; first-contact access for each new need; longterm person-focused (not disease-focused) care; and coordination of other health services—has been consistently linked to better outcomes, as well as more appropriate and less costly care.2
Our studies provide an explanation: in most health systems, primary care physicians account directly for only a small fraction of health system costs, but they control or influence about 80 percent of those costs. Primary care physicians also play a crucial role in empowering patients and delivering more responsive, more proactive, and better coordinated care. They can influence both the cost and quality of care by taking a population- health perspective to prioritize where to focus their energies, by working as part of multidisciplinary teams, and by educating patients to take charge of their own health. They can also help control costs by sending patients only to high-value specialists when referrals are necessary, by carefully considering costs when making trade-offs about which tests and treatments to order, and by closely adhering to standardized evidence-based pathways.
On every continent, therefore, health systems have been viewing primary care as a key part of their efforts to improve care quality and contain costs. Primary care is also a linchpin in their efforts to develop more accountable and coordinated care delivery systems.
Transforming primary care is not easy, though. Existing GP behaviors are often ingrained, and most GPs work independently in small practices. Information systems often have major gaps in what they can tell physicians about the patients in front of them. In many health systems, insufficient resources or misaligned incentives that reward suboptimal behavior hinder primary care from reaching its full potential.
The healthcare environment is shifting, however. Over the past few years, there have been important innovations in information sharing, and many health systems are altering their reimbursement models to focus on value. And although changing primary care practice is challenging, it is not impossible, as the examples cited in this article will demonstrate.
We will begin the article by briefly examining the forces impeding effective primary care delivery today. We will then review the four components that behavioral science has shown are required for altering people's behavior: fostering understanding and conviction, role modeling, developing talent and skills, and using formal mechanisms to reinforce the changes.3 We will also describe a number of practical, innovative initiatives to illustrate how the components can be used to transform the behavior of primary care physicians and thereby improve care quality and drive value.
This originally appeared in Health International
Hansson E, McKenna S. Five strategies for improving primary care. Health Int. 2009;8:68-77.
Milbank Q. 2005; 83: 457-502.
Lawson E, Price C. The psychology of change management, McKinsey Q. June 2003;31-41.
---