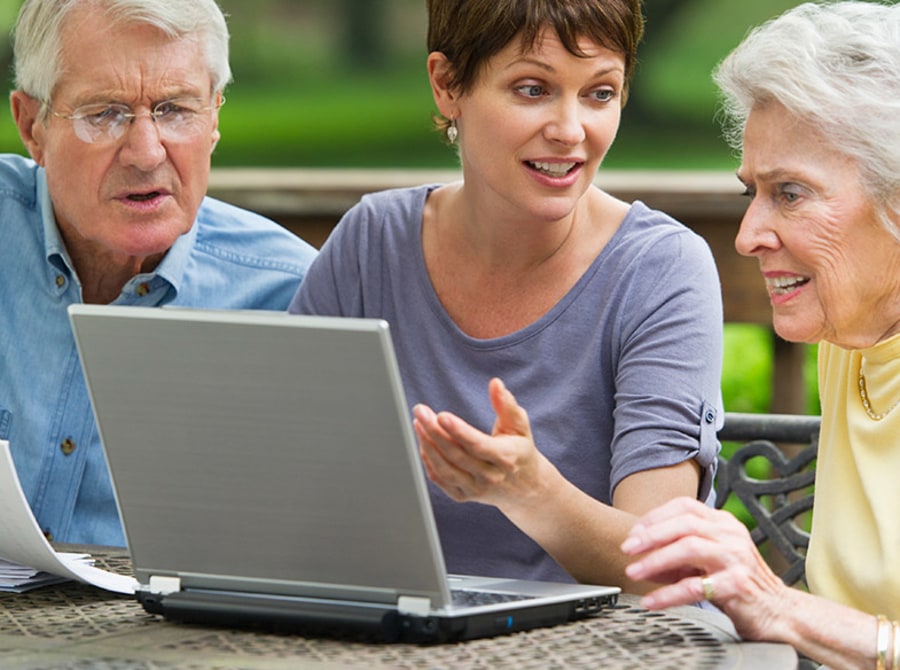 Payer insights
Great customer experience: A win-win for consumers and health insurers
As consumers' role in healthcare continues to expand, so does the importance for payors of direct-to-consumer capabilities and member engagement. Consumers are taking a more active part in healthcare decision making, and they have multiple interactions with payors that strongly affect those decisions—including which health plans to select, what types of providers to consult, what treatments to use (and where to receive them), and how to get the most from their healthcare dollars. 
Our research and experience suggest that improving the consumer experience and member engagement can strengthen a payor's financial performance in multiple ways, including:
Lower churn rates. McKinsey's Cross-Industry Customer Experience Survey found that the likelihood consumers would renew their current health insurance coverage increased with their level of satisfaction.1 In the survey, the link held true among the participants with Medicare Advantage (MA) or individual insurance coverage as well as the large number of respondents who had group coverage but were able to select their own plans. Satisfied customers were five times more likely than dissatisfied customers to report that they had renewed their plan. Evidence also suggests that customer satisfaction increases the likelihood that people will stay with the same insurer when switching between segments.
Trend-bending innovations for commercial accounts. By establishing solid relationships with members, payors are likely to find it easier to convince employers—both those with full-risk coverage and those with administrative-services-only accounts—to adopt innovative benefit approaches designed to bend medical cost trends.
Administrative cost savings. High customer satisfaction (CSAT) scores can improve the ease of doing business and reduce the administrative burden. Satisfied customers are more likely to be well informed about plan terms, such as services covered, and to make decisions that follow plan requirements (e.g., by staying in-network). In addition, they are usually better able to handle routine administrative tasks on their own and are less likely to call service centers or file complaints.
Total cost-of-care optimization. Payors with especially strong consumer capabilities may be able to use member engagement to lower medical costs while improving outcomes. For example, these payors may be better positioned to guide members to appropriate sites of care and encourage them to take control of their health (e.g., by entering a care management program or adhering to proper medication use).
Avoiding disintermediation by new entrants. Strong member engagement may also prove helpful for payors as they increasingly compete with either technology disruptors or providers attempting to build direct relationships with consumers to influence where the consumers seek care.
Our research and experience indicate that payor performance is improving; however, significant opportunity remains. In our Cross-Industry Customer Experience Survey, payors outranked utility and pay TV companies in terms of consumer satisfaction.2 We also found that reported satisfaction levels were considerably higher among MA plan participants (8.5) than among consumers with individual (7.6) or group (7.8) coverage.
To address this opportunity, we outline specific steps—many drawn from the experience of leading consumer companies—payors can take to increase consumer engagement.
Understanding the consumer "journey" 
Payors can effectively and efficiently improve their customer experience only if they can identify how consumers interact with them and other healthcare stakeholders, as well as what elements of those interactions are most important to various customer segments. In our experience, a payor can do this by mapping the "journeys" consumers take as they research, obtain, and use health insurance.
Simply put, a journey is the end-to-end experience a consumer has as s/he navigates a given activity. In the case of a payor's members, for example, the "find-a-doctor" journey begins as soon as someone decides s/he needs a doctor and ends once the first doctor visit is made. During this journey, the member often has multiple interactions—also described as touchpoints—with the payor, using differ-ent channels (e.g., calls to customer service, visits to the provider directory).
In our experience, a member's interactions with a payor typically include seven key journeys. In addition to finding a doctor, they include the sign-up process, receiving care, and getting answers to questions. The final journey is coverage renewal.
Measuring satisfaction along each end-to-end journey, rather than at discrete touch-points only, gives a payor a more comprehensive understanding of its members' experience and of what matters most to which customers. Our research in multiple industries shows that journey satisfaction scores are twice as good as touchpoint satisfaction scores in predicting business outcomes. Armed with this understanding, the payor can assess its current performance, identify improvement opportunities, and prioritize improvement efforts based on value potential and strategy.
To read the full article, download the PDF.
McKinsey's Cross-Industry Customer Experience Survey is an ongoing survey that monitors customer satisfaction with six major industries, including health insurance. In addition, it identifies the factors that influence satisfaction levels by mapping customer journeys and pain points, both across and within industries. More than 22,000 people across the United States participated this year, including almost 6,000 people who answered detailed questions about health insurers. More details about this survey can be found in the Appendix.
Note: Changes made to the survey between 2013 and 2015 might have influenced results for all sectors.
---