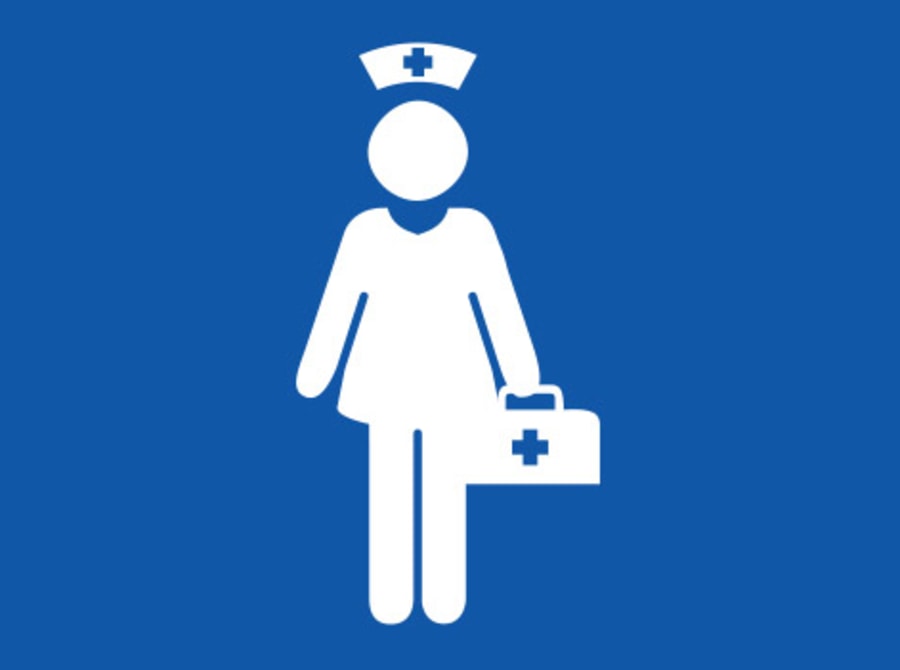 Provider insights
Creating and sustaining change in nursing care delivery
Nursing is a crucial part of healthcare delivery. In the United States, almost three million men and women currently work as registered nurses, and another 750,000 work as licensed practical nurses, making nursing by far the country's largest healthcare occupation.1
Yet most hospitals and health systems have long found it challenging to maintain a strong and stable nursing staff. Voluntary job turnover is much higher among nurses (about 14 percent annually2) than in most other occupations, in part because job satisfaction is often low. Refilling vacant positions can be quite difficult—and expensive. Furthermore, these problems are likely to get worse in coming years because the country's need for nurses will increase considerably due to population aging and other factors. Today's US nurses have an average age of about 45 years, up to half of them expect to retire in the next 15 years, and younger nurses tend to have even higher job turnover rates than their older colleagues do.2,3
The reasons for nurses' low job satisfaction are many, and some of them, such as the physical demands of the job, are difficult to change. However, in our healthcare work with multiple clients, we have identified a number of factors that impair nurses' job satisfaction but can be corrected through a focused program. Remedying these problems should be a priority for hospitals and health systems, because high nursing turnover rates strongly influence both their financial performance and the clinical outcomes they achieve. In most hospitals, nurses spend more time with patients than anyone else does, and thus they directly affect both the quality of care delivered and patient satisfaction with that care.
A nursing excellence program—a coordinated effort to improve the nurses' work environment and give them greater professional advancement opportunities—can achieve substantial results, as we will show. Creating sustainable change through a nursing excellence program is possible, however, only if the program aligns with the hospital or health system's nursing aspirations, targets the root causes of nurses' dissatisfaction and turnover (which can vary from facility to facility, and even from unit to unit), and includes multiple mechanisms for influencing staff members to change.
The case for change
The absence of a strong and stable nursing staff raises a hospital or health system's care delivery costs in a number of ways. For example, high turnover rates translate to increased recruitment and training costs. (US hospitals spend an average of about $50,000 to recruit and train each new nurse.4) Salaries must often be raised to attract new nurses. High absenteeism rates force hospitals and health systems to rely on the use of over­time and/or agency nurses to fill staffing gaps. The likelihood of "nurse-sensitive" problems that can increase healthcare costs, such as medication errors, falls with harm, and pressure ulcers, increases significantly when nurses are tired, unfamiliar with the units they are working in, or just burned out. Productivity often also suffers when nurses' morale is low.
In our experience, a nursing excellence program can decrease voluntary turnover by up to 15 percent and lower absenteeism rates by up to 25 percent. In addition, it can markedly reduce the number of patient falls, medication errors, and pressure ulcers. The result, for a 200-bed hospital, can be annual savings in the range of $2 million to $4 million.
The cost of implementing a nursing excellence program will vary, depending on an organization's size and starting point. Although many of the initiatives are relatively inexpensive to undertake, the program often requires significant initial investment to ensure that the nurses who are deeply involved in it are compensated for their time and can delegate some of their regular duties to other nurses. However, the program usually produces cost savings fairly rapidly. As a result, the program can quickly become self-sustaining and produce a deeper level of nurse engagement and ongoing improvements in clinical quality.
US Bureau of Labor Statistics. Occupational Outlook Hand – book. 2012-2013 Edition.
American Association of Colleges of Nursing. Fact sheet on the nursing shortage. August 6, 2012.
Health Research Institute. What Works: Healing the Healthcare Staffing Shortage. 2007.
Sumner J, Cornett P. RN resi – dency: Seeking a new paradigm. Patient Safety Quality Health – care, March/April 2007
---