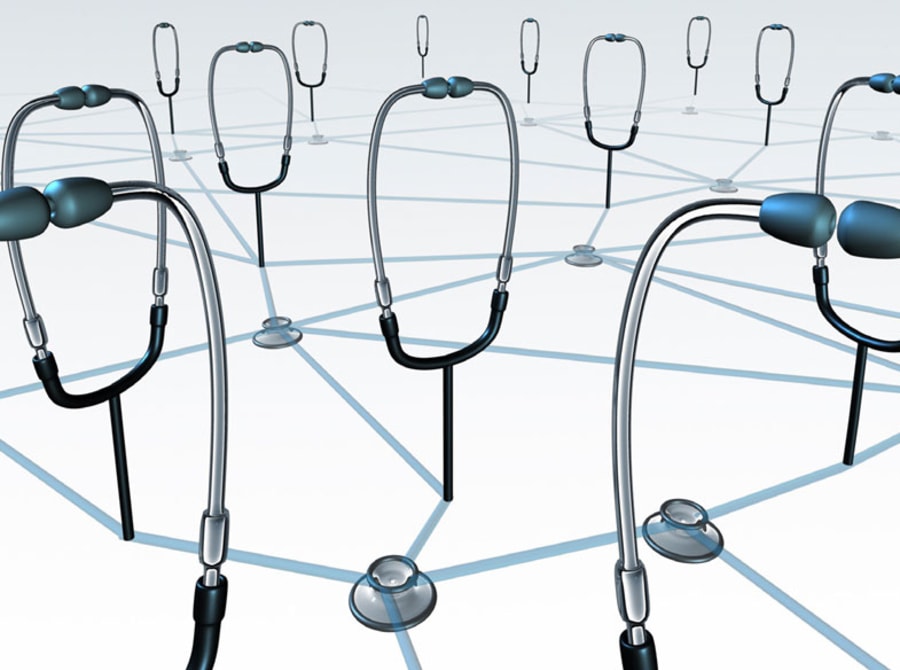 Provider insights
Clinically integrated networks: Can they create value?
Clinically integrated networks: Can they create value?
The transition to value-based reimbursement in healthcare is creating opportunity and tumult for health systems, physicians, and payors alike. Among all the interactions these stakeholders have, the relationship between physicians and health systems remains the most critical to clinical quality and efficiency, as well as the competitive success of each player.
The relationship between physicians and health systems varies depending on the economic incentives involved. However, providing meaningful incentives has often been difficult because of legal complexities and the scrutiny that tends to scale with the magnitude of the incentive. Historically, there have been two constant—but less-than-satisfying—bookends. Independent physicians, who often perceive themselves as small-business entrepreneurs, have usually not been offered alignment incentives sufficient to convince them to contribute meaningfully to at-scale care coordination. Employed physicians, who often act like salaried employees, have often not been given incentives strong enough to encourage productivity and thus have typically been more expensive than most other options. The innovations that have occurred have largely fallen in between these two ends of the spectrum.
Today, clinically integrated networks (CINs) are in vogue. CINs can, in theory, create "just the right" relationship between physicians and health systems because they allow for some shared financial accountability for clinical improvement, provide a legal structure for combining multiple disparate entities, and have the potential to establish a more aligned delivery system. At present, this theory is pervasive among providers, and thus the industry has witnessed an explosion of CINs across the country.
We are skeptical about the value CINs have created to date. In many cases, it appears that health systems rushed to set up the legal structures of CINs without considering—and designing to—what truly creates value through these entities. Much of the rush may reflect a fear of being left "on the outside looking in" as physicians aggregate and/or partner with payors to better manage risk. For some health systems, however, CINs have purportedly begun delivering desired benefits. In this paper, we will articulate reasons why health systems should (or should not) choose to pursue CINs and what conditions must be met to pursue such arrangements. We will also put some facts behind the economics of these arrangements.
Why should systems pursue a CIN?
Simply stated, CINs are legal structures that facilitate healthcare provider collaboration. Thus, they should not be confused with the loosely defined term "clinical integration," which communicates the overall need to be effective, efficient, equitable, and patient-focused, without specifically suggesting a legal or formal structure. (For more information about the structure of a CIN, see CIN Basics below).
Before establishing a CIN, health systems need to clearly define why they are pursuing this option as well as why local physicians would want to join it. In markets where clinical integration and the shift to value-based reimbursement are nascent, health systems may choose to form a CIN as an "offensive" strategy to gain market share and provide integrated services in a region where others may have difficulty creating a competing offering or may delay doing so for other reasons. The decision to pursue this strategy should be made only if there is a belief that the shift to value-based reimbursement is inevitable and a first-mover advantage exists. In markets where this shift is already occurring, CIN formation can be a "defensive" move to maintain access to a fair share of lives and manage their care. In either case, we see two primary reasons for health systems to form CINs:
To align independent physicians with the health systems and create a vehicle for both independent and system-employed physicians to collaborate toward care improvement
To maintain the option of participating in value-based/risk contracts and eventually take on a larger share of the premium
Align independent physicians
When done effectively, aligning physicians in a CIN offers health systems many of the benefits of employment without the investment required to actually employ physicians. CIN membership is also more palatable to physicians seeking selective benefits but unwilling to cede their independence or tax ID number.
CIN Basics
There is no standard legal definition of a CIN, but it is generally thought of as a network of interdependent and cooperative providers who continuously evaluate and modify their clinical practices in accordance with agreed-upon protocols to control costs and improve quality. Federal Trade Commission opinions and case precedent suggest five key elements must be in place to be considered a CIN:
Physician responsibility. Physicians must actively participate in the CIN (e.g., serve on committees, participate in training, adhere to clinical protocols) and cannot be passive members.
Physician investment. Physicians must make monetary (typically, for IT) and nonmonetary (typically, time) investments in the network.
Physician accountability. There must be a mechanism in place to discipline or exclude physicians who are noncompliant (e.g., with care protocols) or do not meet quality measures.
Outcome measurements. There must be a clear way to measure outcomes through benchmarks or clinical metrics.
Non-exclusivity. Depending on a CIN's share of its marketplace, antitrust risk can increase—sometimes dramatically—if it attempts to force physicians to contract only within the CIN construct. Physicians who join a CIN generally should be permitted to contract independently with payors.
Creating the legal structure of a CIN is not overly complicated. In fact, we estimate that all-in costs to create the legal entity andrequired governing documents are less than $1 million (inclusive of legal advice). However, the costs required to structure a CIN to be an effective entity and to build its capabilities are much higher, especially for health systems that are early in their progression toward population health management (Exhibit).
Physician alignment leads to increased network sufficiency for the health system and CIN. A carefully developed workforce plan covering both physician specialty and location is critical for making attractive products and effectively managing risk. The system must align the right mix of specialists and primary care physicians given the anticipated needs of the patients to be covered by the CIN and the system's current staff of employed physicians. For a system with a limited hospital footprint, aligning physicians outside the system's geographic reach (using hub-and-spoke architecture) can help build products that are relevant for the entire market.
Health systems are also likely to derive benefits from physician alignment outside of the CIN contracts. Clinical integration between physicians and hospitals leads to familiarity and the ability to better coordinate care for all patients, not just those on CIN contracts. Thus, the systems are likely to increase their share of lives from an aligned physician's entire patient panel. This concept, which we term the "halo effect" of CIN alignment, will be explored in more detail later.
Maintain a participation option
Most markets are shifting toward value-based contracts, albeit at different rates. As the shift progresses, health systems without the means to enter such contracts stand to lose share of lives to providers able to enter these contracts.
Investment in a CIN and supporting population health capabilities creates a strategic option should fee-for-value reimbursement proliferate faster than expected. This option could be particularly helpful should a system's utilization decline because competing systems are managing care through narrow networks and value-based arrangements. Utilization compression may be an inevitable new reality for health systems in some markets. By engaging with physicians and payors, rather than standing idly by, health systems can mitigate the losses—and possibly benefit— from declining utilization.
Indeed, some providers in markets where the shift to value-based care is occurring rapidly find themselves in a traditional "prisoner's dilemma." If one health system has already started to compete for fee-for-value lives, it behooves other providers to follow suit or risk losing share. However, if all players in this scenario compete in value-based care, they may find themselves at a "new normal"—the same share at lower margin/volume. Although this is not an attractive scenario, it is better than the pure loss scenario of decreased share and, eventually, margin. In fact, many providers that have taken discounts to enter narrow networks are finding that their market share has remained stagnant, and they have effectively reduced price for their services.
Over the long term, health systems can use a well-functioning CIN as a way to take on risk over and above the part of the care continuum they directly own, which would enable them to compete for a larger share of premium dollars. By managing spending in areas not under their direct control (e.g., pharmacy and post–acute care), as well as those they do control, health systems can create greater value. Ultimately, these steps can enable them to take on full lives, manage all medical and, potentially, actuarial risk, and perhaps go directly to employers with their integrated offering.
A meaningful approach to clinical integration should also give both independent physicians and health systems the tools with which to better care for patients. Creating a CIN to accomplish this is different from simply creating a CIN that passes Federal Trade Commission muster. A CIN that bends the cost curve while improving patient outcomes could differentiate itself from competitors, resulting in value capture, as described below.
How health systems can capture value through CINs
It is difficult to find examples of true value creation among the CINs established to date. Much of the advantage a CIN can provide results from the ability it gives health systems to remain competitive as markets shift to value-based care. Here, we examine the three factors that most strongly affect value creation.
Contracts and lives
CINs without contracts and covered lives do not have value. The legal CIN organizational structure, performance metrics, and infrastructure serve no purpose in the absence of patients. This is important to remember—we find that many CINs in the country today lack contracts to cover patients.
A large part of the problem is that many providers view payor contracting and physician membership in CINs as a "chicken and egg" dilemma. Without meaningful contracts, it is difficult to attract physicians. Without physicians, it is difficult to negotiate meaningful contracts.
To populate their CINs, health systems often start with their own employees and the employees' health plan network benefit structure1,2 Medicare Shared Savings Plans are another common vehicle for obtaining the initial injection of lives and incentives critical to CIN success. Either of these options may create the incentive physicians need to enroll.
Another important first step is to identify and enroll "physician champions" (physicians or practices with an existing relationship to the health systems and good standing in the medical community). When establishing a CIN, as in many other change efforts, having champions who can attest to the intent, culture, rewards, and benefits of a CIN can help persuade peers initially hesitant about joining.
Contracts and patient enrollment can then evolve over time. Initial payor contracts typically have limited upside for the CIN's owners if there are few physicians in the network and few covered lives. However, as more physicians join the CIN and its population health management capabilities improve, contracts can expand to involve more patients and more shared risk. The speed of this evolution varies. Note, however, that once a CIN becomes fully capable, the interests of payors and providers may conflict. For example, a health system could take its offering directly to employers. Other problems that arise as contracts evolve are described in the sidebar below.
Medicare Advantage products can be an optimal expansion point because they involve high per-member per-month (PMPM) spending and thus present greater opportunity to control costs by managing risk. Commercial contracts with shared risk can be more difficult for health systems to manage and be successful in (depending on contract terms); they can also be complicated by private exchanges, which require new strategies for patient attraction. If possible, health systems should not erode their most profitable fee-for-service segment (consumers who want open network access) but may be forced to do so if competitors are offering at-risk products to large employers.
Physician alignment
For a health system, a CIN's main value driver is new share of lives (or loss avoidance in a defensive CIN play). Share impact can result from both contract terms and the halo effect described above. Patients may select products based on the CIN or be referred in-network.
The value added depends on the number of patients, the change in how often they use the providers (pre- and post-contract), and whether price discounts were given.
Consider a representative 200-physician CIN with 50,000 enrolled members covered under CIN-based products. Assuming that each physician has a panel of about 1,500 patients, only about 17% of each panel is covered under CIN products. To create additional value, CINs should capture volume from the remaining 83% of the providers' panels.
Pull-through volume is captured when aligned physicians refer patients not covered by the CIN's contracts to the health system. This may occur for many reasons. The physicians may prefer to concentrate their patients within one system for convenience or if they come to believe that the system delivers the best care in the area. Integration of electronic medical records and performance reporting may also make it easier for physicians to track and manage patients if they are all sent to the same health system. The Centers for Medicare and Medicaid Services has increased physician incentives to improve quality and cost-effectiveness through adoption of value-based payments (and the associated reimbursement modifier), as well as its Merit-Based Incentive Program. This will likely encourage physicians to seek more meaningful ways to engage with health system partners to coordinate care across their broader book of business.
Issues that can arise as CIN contracts evolve: Case examples
In a major U.S. market, the first CIN was launched in June 2013. Its initial commercial contract was for five years, with upside-only shared savings for three years and shared risk for the remaining two years. These terms afforded the CIN time to develop an IT infrastructure and a performance management toolkit, and standardize processes. As other CINs formed in the market, contracting terms changed dramatically. Employers and payors now leverage the CINs against one another and shared risk is expected in year 1. The payors' incentives to extract narrow network discounts dominate in a competitive environment, and value accrues largely to the insurers.
In another market, physicians were initially attracted to a CIN because it had pay-for-performance contracts. Two years later, when the CIN signed its first risk-based contract, half of the primary care physicians left the network in revolt.
The Medicare Shared Savings Program (MSSP) provides another example of what can happen when health systems and physicians are asked to take on risk. As of April 1, 2015, only 3 of the 404 accountable care organizations in the MSSP (0.7%) had chosen to participate in tier 2, which includes asymmetrical upside and downside risk. All of the others chose to participate in the tier 1 option, which offered them lower shared savings rates (up to 50% of savings achieved, compared with up to 60% in tier 2) but no downside risk.
We used a proprietary McKinsey physician referral database to determine the effect of CIN formation by conducting an outside-in analysis of two CINs created in early 2013 in one of the largest U.S. markets. Both CINs have multispecialty physician members aligned with several hospitals. Before the CINs were formed, very clear—and strong— physician-hospital and physician-physician referral patterns existed. However, the CINs' launch significantly increased the relative volume flowing between the aligned physicians and hospitals. For one of the CINs, physician referrals to the network's hospitals increased by close to 20% (Exhibit 1) because the aligned physicians were 1.4 times more likely to send patients to those hospitals than were other physicians practicing in the same area. Referrals among the aligned physicians also increased. In some cases, CIN member referrals came to generate more than two–thirds of other members' books of business.
In most markets, an inflection point exists where the value lost through decreased utilization (as a result of more effective care coordination) can be overcome by strongly aligning new physicians. Certainly, for most health systems, strong physician alignment in a CIN is preferable to a situation in which the physicians aggregate or partner with payors to decrease the health system's utilization. In the context of a CIN, this alignment can take one of two forms.
The first is through a positive reinforcement cycle: physicians enroll in a CIN, see patients under CIN contracts, and adhere to quality and efficiency performance standards. The CIN then gains more contracts based on this improved performance and value delivered. Thus, both the health system and physicians have increased their share of lives.
The second is more punitive. As the CIN gains contracts and covered lives, the physicians become more reliant on the CIN contracts as a percentage of their total book of business. The CIN can therefore be more prescriptive in terms of how physicians practice to ensure quality and care coordination. Which strategy is best for a health system to use may evolve over time and depends on market dynamics—physicians are unlikely to tolerate prescriptive behaviors if other CINs offer similar or better contracts and covered lives.
CIN economics
Health systems must find a balance between building a CIN that satisfies the rationales for its creation (improving patient outcomes, supporting a potential shift toward value-based reimbursement, and aligning independent physicians) but does not destroy value through unnecessary investment or effective price reductions.
As far as possible, costs should be kept variable, with investments structured so that they scale with lives. Care managers and subscription-based PMPM tools can provide this. Expensive up-front fixed investments are less advisable in markets where the pace of change is unpredictable.
Partners who benefit from the services should share the costs. Payors, employers, physicians, and other providers along the healthcare value chain should be encouraged to bear a share of the costs equivalent to their monetary gains.
However, our experience suggests that the economics of shared-savings pools from many value-based contracts are generally negative. Costs associated with capturing shared savings (to manage lives, administer the network, etc.) and the economics of decreased utilization are a very high barrier to overcome to see gains. This makes the goal of true alignment across all network actors all the more important (Exhibit 2).
Differentiating your CIN to targeted physicians
The key question for health systems should not be how to build a CIN, but rather how to differentiate a CIN relative to other alignment options available to independent physicians in a specific market. There are a few ways to differentiate a CIN, among them by providing access to better contracts and delivering services that add value.
Contracts
Health systems are uniquely positioned to add value here relative to CINs that do not have health system partners. CINs without a health system partner often refer patients to the lowest-cost health system in a market in an effort to control the total cost of care (and may indeed switch partners from year to year), risking brand awareness and customer loyalty. In some markets, medical groups have been successful using this strategy. However, the ability to coordinate care between the CIN physicians and the unaffiliated hospital, and the CIN's long-term efforts to truly remove cost (rather than adjust pricing only) may be hampered important limitations as value-based payments become more common. In addition, payor or employer counterparties in the contracting process may question the viability of a CIN in terms of network adequacy and stability if it lacks a closely linked health system partner.
Given recent increases in health system consolidation, the physician-group-only CIN model may be less feasible in some markets. Furthermore, health system-affiliated CINs should be able to coordinate care more meaningfully and thus deliver both quality and cost benefits. The scale of a CIN's acute facility footprint in a given market can create market differentiation for care coordination and savings, leading to unique opportunities for payors and employers alike. Differentiated contract terms based on the value of care can also be a powerful incentive for physicians to join a CIN.
Services that add value
It is difficult for health systems to provide truly differentiated value-add services to the clinicians in their CIN. These services, which are commoditized in many markets, include physician-practice back-office services and electronic medical record integration, all of which come at a cost. However, if other CINs or independent practice associations in a market do not offer these types of services, or do not offer them well, there is opportunity for potential short-term differentiation. Sustainable differentiation would likely come through proprietary assets and technologies developed over time, but would probably also require significant investment for notable differentiation. Health systems will have to carefully weigh the costs against the benefit (strengthening their overall relationship with physician members). There may not be a financial return on investment in some cases.
* * *
Although establishing a health system-aligned CIN is not a difficult task, many providers are focusing disproportionate time and effort on setting up its structure rather than carefully evaluating whether it is the right step to take. We believe that health systems should refocus their time and effort to carefully determine whether a CIN offers them the best avenue for pursuing physician alignment and maintaining flexibility during the transition to value-based reimbursement. They should also concentrate on securing meaningful contracts, pricing to value, and developing attractive products. By asking tough questions in these areas, health system executives can determine how well positioned they are to capture the promise of CINs for their own markets.
The authors would like to thank Jim Kretlow, MD; Mithun Patel, MD; Michael Peterson; and Alissa Winzeler-Cotton for their assistance.
1 Moore KD, Coddington DC. Memorial Hermann ACO case study. American Hospital Association. January 2011.
2 Ballard DJ, Convery PB. Hospital physician integration: Baylor Healthcare System. In Mayzell G, Breen VR (ed). Physician Alignment: Constructing Viable Roadmaps for the Future. CRC Press. 2013.
---