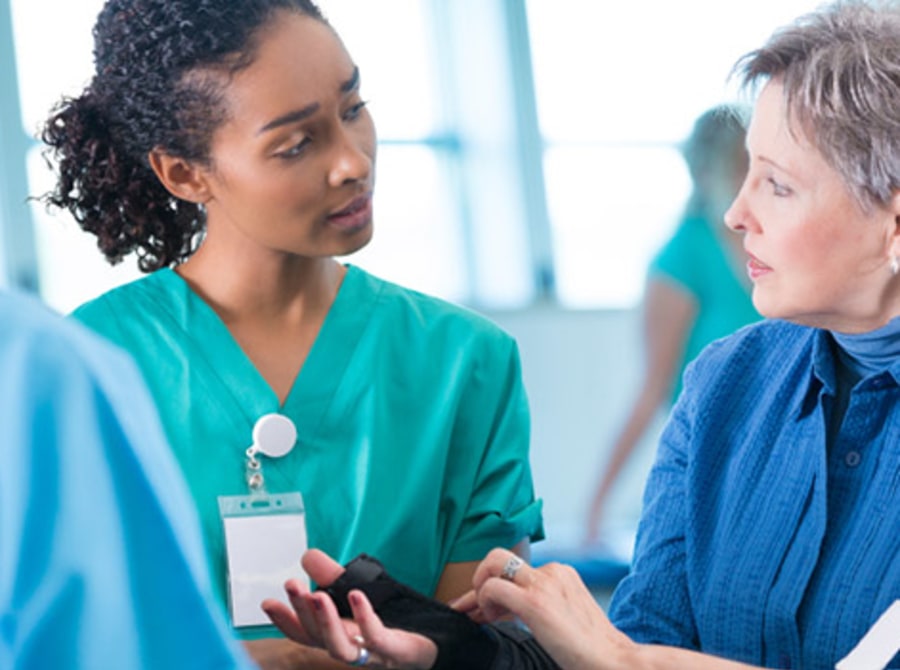 Provider insights
Academic medical centers: Transformational imperatives to succeed
Academic medical centers (AMCs) have, his­torically, sat atop the provider pyramid. In most communities, AMCs enjoy a distinguished brand that is associated with higher quality, diagnostic and therapeutic innovation, and the manage­ment of complex illnesses. AMCs typically attract and retain high­caliber talent so that they can fulfill their tripartite mission: treatment, teaching, and research. They then leverage their distinguished faculty, researchers, and other physicians, as well as their next­generation equipment and other advanced technologies, to become the preferred providers within their communities. AMCs have solidified their premier position by their willingness to share new methodologies and to set practice patterns and standards across communities. In addition, they frequently serve as regional trauma centers, provide much of the indigent care in their com­munities, and are often affiliated with and staff the local Veterans Administration health centers.
Historically, most AMCs have been able to main­tain small operating margins. Their net econom­ics results from their broad array of responsibili­ties. In part, their profit levels reflect their ability to focus on the high­quality, comprehensive, and very specialized services needed to diag­nose and treat patients with high­acuity illness­es and other complex conditions. However, those levels also reflect the cross­subsidization that has long characterized public versus private and paid versus indigent patient care.
Evolution of the healthcare ecosystem, which reform has accelerated, is putting margins and more importantly the tripartite mission at risk. US providers are facing unprecedented margin pressures from a range of forces, includ­ing sustained economic uncertainty, changes to healthcare regulations (especially those related to reform), and reductions in government and, most likely, commercial payor reimbursement. However, many of today's AMCs must also cope with cutbacks in research funding and declining educational subsidies. In addition, many AMCs are facing challenges to their market position, relevance to local payors, and reputation.
Furthermore, most AMCs are a part of larger institutions of higher education, and many of those institutions have a long tradition of using operating cash flows from health system opera­tions to fund academic pursuits. Mounting fiscal pressures in higher education (e.g., declining state support, federal sequestration, and dis­ruptive digital innovation) have made the contri­bution of AMCs ever more important to them. Given the sheer size of health system operations (often comparable in size to the entire university) and the highly uncertain economics AMCs face once reform goes into full effect, many boards of the larger institutions are asking quite fundamental questions about the relationship between their universities and the AMCs— including whether tight affiliations with the AMCs pose an unacceptable fiduciary risk.
A few AMCs have recognized the danger ahead and have launched cost­reduction programs to protect their mission and stabilize margins. Some have even taken more aggressive steps, such as consolidation, optimization of support functions across institutional settings (medical center, schools, and research facilities), and lean transformations of their clinical operations. However, experience has shown that these ap­proaches, although necessary, are not sufficient on their own. The savings they produce address only a small portion of the looming margin gap, and in many cases the savings materialize slow­ly. For example, one AMC recently undertook a large program to reduce support costs, optimize procurement, and improve revenue cycle man­agement (RCM). It discovered that the results of this program would cover considerably less than half of its projected 4-percent operating margin gap—and those results would require more than three years to reach full impact.
What AMCs need instead is a more radical approach. To bend the cost curve, AMCs must go beyond the traditional service line or depart­ment approach and look to make structural changes and address cultural issues that hinder innovation. In addition, they must consider the consolidation of multiple services (not just sup­port functions) and strengthen the management of all resources across institutional settings to improve decision making and implementation speed. AMCs should also alter the cultural norms within their systems so that their phy­sicians understand the increased emphasis on alternate care sites and are more willing to travel to deliver care (e.g., in a secondary location within a system).
In this article, we will outline the scope of the challenge AMCs face and then describe what we believe are the five imperatives for all AMCs today—steps they must take if they are to thrive in the post­reform era.
---